Services
You are here: GO parking » Service
You fly, we care! We are no airport, we are your airport parking!
We are experts in what we do: we take care of your car. In a safe environment. We constantly watch your car, wash it, can even fix minor scratches. We take you to your gate in less than 5 minutes. And our prices are ... just for parking, not for flying. We are your parking provider. No airlines..
main benefits
Safety - triple protection system: security guard 24 hours a day, multiple monitoring cameras, all risks are entirely covered by insurance.
Efficiency - three air-conditioned 9-seat minibuses provide nonstop connection to the airport. The transfer is as quick as walking from the airport parking lots (3-5 min, 15 min max during rush hours). Transfer fee is included in the price of parking.
Best price - GO parking offers savings up to 69 % in comparison with other airport parking lots at the airport. The weekly rate is cheaper than a taxi transportation service from the city center and back. Weekly rate is 900, - CZK. Even better prices when booking online!
Additional parking services - sanitary facilities, cash dispenser, compressor and substitute starter are available in the Go parking lot for your convenience. While parking, you can have your car cleaned, repaired or renovated at the contractual partners.
Comfort - frequent flyers appreciate our smart parking arrangements solution: chip cards
For more information: http://www.goparking.cz/en/companies/
Partner´s services

Park, and get something more!
Wherever you go, with us you are on the right path. Just one minute from GO Parking is a miraculous city of fashion. Come and boost your spirit at Prague The Style Outlets!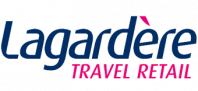 20% discount on refreshments for GO parking chip cards holders
Discount can be applied after showing your GO parking chip card to the staff in the following establishments at Václav Havel Airport Prague: Burger King, Mattoni Bar, Pilsner Urquell Original Restaurant and SO! Coffee at Václav Havel Airport Prague.

Reserve car washing and cleaning service within during the online process and your car will be parked in the covered parking lot.

Hire a car at your destination. Attractive rates, up to 15% discount and a guarantee of a wide range of cars. Car hire is available for both business trips and holidaymakers. Take advantage of this unique offer and book a car directly on the GO parking website.

Exclusive 20% discount at the Oleo Pazzo Restaurant for Go Parking customers. Come to our Oleo Pazzo Bistro and enjoy a wide range of Mediterranean specialties in a restaurant with pleasant atmosphere and airport view.